Aaron's Natural Landscaping 949-283-3111 Licensed Landscape Contractor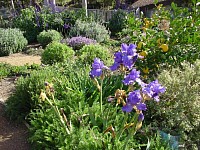 Why Choose Us
Aaron's Natural Landscaping has been providing professional residential landscape expertise in the Orange County area for over 25 years.
We specialize in design, install,  and maintenance of edible & drought tolerant landscapes. 
A well designed and professionally installed landscape can be low maintenance  while increasing your property values and curb appeal.satisfaction.